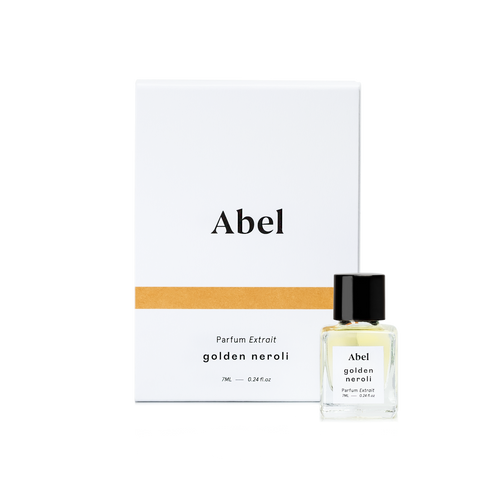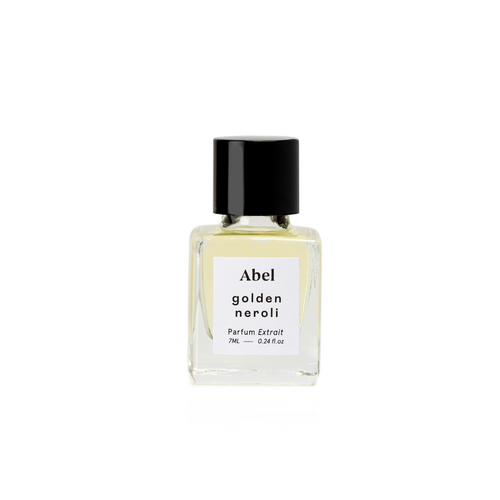 golden neroli parfum extrait
Regular price
Sale price
$50.00
Unit price
per
therapeutic note - for balance
100% Natural Parfum Extrait. Highly concentrated and rich in therapeutic-grade essential oils, this alcohol-free format is silky smooth on the skin. In a travel-friendly 7mL bottle, dab on pulse points for a restorative scent ritual in your day.
Jasmine sambac enhances mood, neroli promotes hormone balance and sandalwood promotes emotional balance.
top notes
neroli, matcha tea
base notes
East Indian sandalwood, vanilla
heart notes
petitgrain, ylang ylang, jasmin sambac
100% Natural
Recyclable
Ethically sourced
Low-carbon shipping
Vegan
Alcohol free
Scent comparisons
Shipping & Returns
looking to experience our fragrances?
try a sample
neroli oil – Tunesia mandarine oil – Italy bitter orange oil – France hexenol cis-3 – *plant derived matcha tea note hexenyl acetate cis-3 – *plant derived sweet green note decalacton gamma – *plant derived waxy peach note bergamot oil – Italy petitgrain oil – Paraguay ylang ylang oil – Comoros Islands jasmin sambac absolute – India broom absolute – France ethyl acetoacetate – *plant derived citrus note sandalwood oil – India vanilla extract – Madagascar *fair trade linalool – *plant derived soft wood note ambrettolide – *plant derived musk note base: triethyl citrate – *Plant-derived. INCI (potential allergens): limonene, linalool, citral, benzyl benzoate, geraniol, benzyl salicylate, farnesol, benzyl alcohol, citronellol, isoeugenol, eugenol
You'll like this if you like:
﹢ Byredo Bal d'Afrique
﹢ Gucci Mémoire D'Une
﹢ D.S. & DURGA Italian Citrus
We attempt to ship orders within 24 hours (excluding weekends, holidays and holiday observance days.) Please note that during certain high volume times (promotions, holiday seasons, etc) it may take us an additional 24-48 hours (excluding weekends, holidays and holiday observance days) to process and ship your order.

Free Shipping (orders $100+) Free 4-7 business days (continental U.S.)

Standard Shipping (less than $50) $8.50 4-7 business days (continental U.S.)

Please note we can only process returns on fragrance that is unopened and unused, and in its original packaging. If for any reason you are unhappy with your order however, please feel free to contact us at info@abelfragrance.com.